Tennis courts have long been a constant facility provided by the camping sites and tourist resorts of Vrsar and the surrounding arae. Located next to the sea and pinewoods, with clay or hard surfaces, in summer they become a hub of lively activity among the guests and the locals desirous of recreation alike.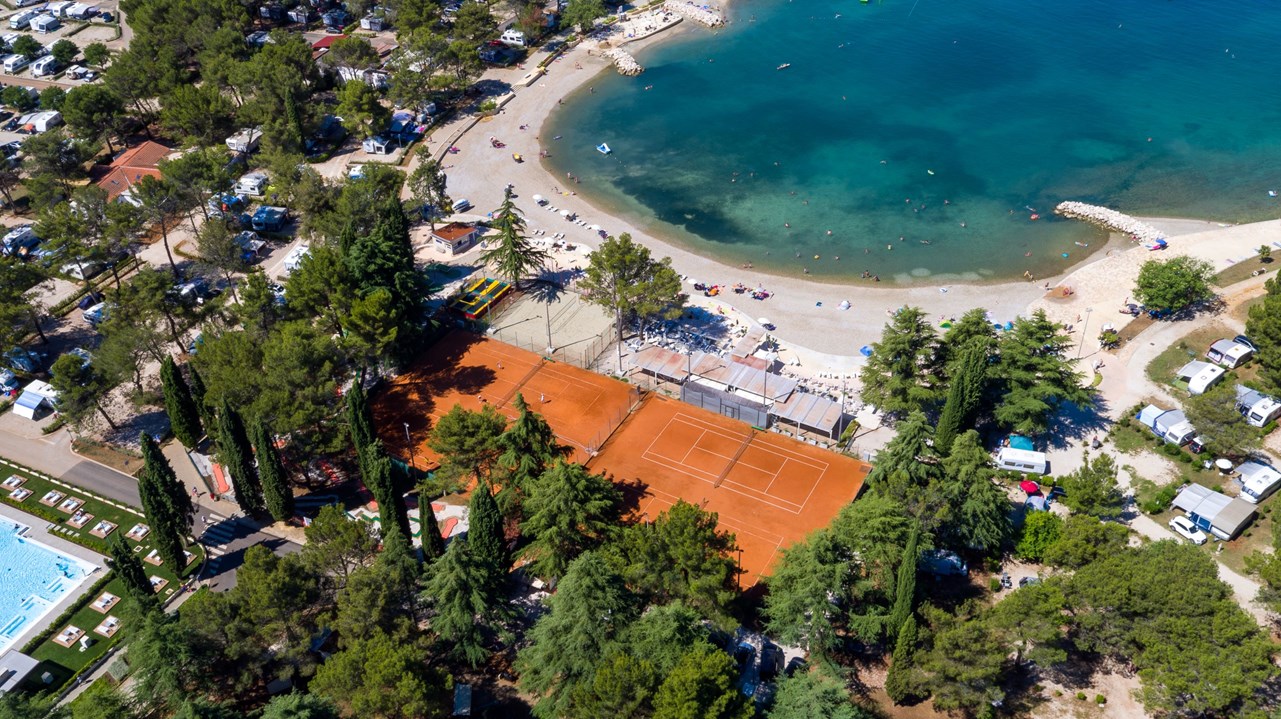 Among the blue lagoons and green pine trees of the Istrian west coast, this sport demanding strong individuals is gaining in its popularity and offers new spaces for leisure, competition and training
Vrsar is a well-known host of tennis tournaments, and the recreational players coming from numerous European countries have for decades been acknowledging it as a destination of where you can succumb to the benefits of the white sport in a relaxed and free way. Whether you come with your friends or family, or you are part of a tennis team, the accommodation facilities of Vrsar will satisfy all your needs.
Tennis Centres Contacts:
10 clay courts
2 colorset concrete courts
Distance from town centre: 800 m
Distance from the sea: 200 m
8 clay courts
Distance from town centre: 1000 m
Distance from the sea: 200 m
4 clay courts
Distance from town centre: 2000 m
Distance from the sea: 20 m
The joyful days of your vacation on the Adriatic coast, in Vrsar, can be well-spent learning your first tennis steps. There is a daily possibility to hire the complete tennis equipment. Should you, however, wish to be lead by an expert hand, you can join one of the numerous tennis schools with excellent tennis teachers.
Mediterranean climate, a pleasant ambience and excellent accommodation are the guarantee of extra pleasure, which makes the sports offer of Vrsar perfect.