Sport climbing is suitable for both children and adults. The area of Vrsar represents the perfect destination for beginners as well as for families with children. The mild Mediterranean climate allows climbing throughout the year.
The unforgettable view spreading from the rocks of the Lim Channel will make your sunny winter days within family even more seductive. The climbing site abounds with long and easier routes, although advanced climbers will also be able to satisfy their needs.
The unforgettable view spreading from the rocks of the Lim Bay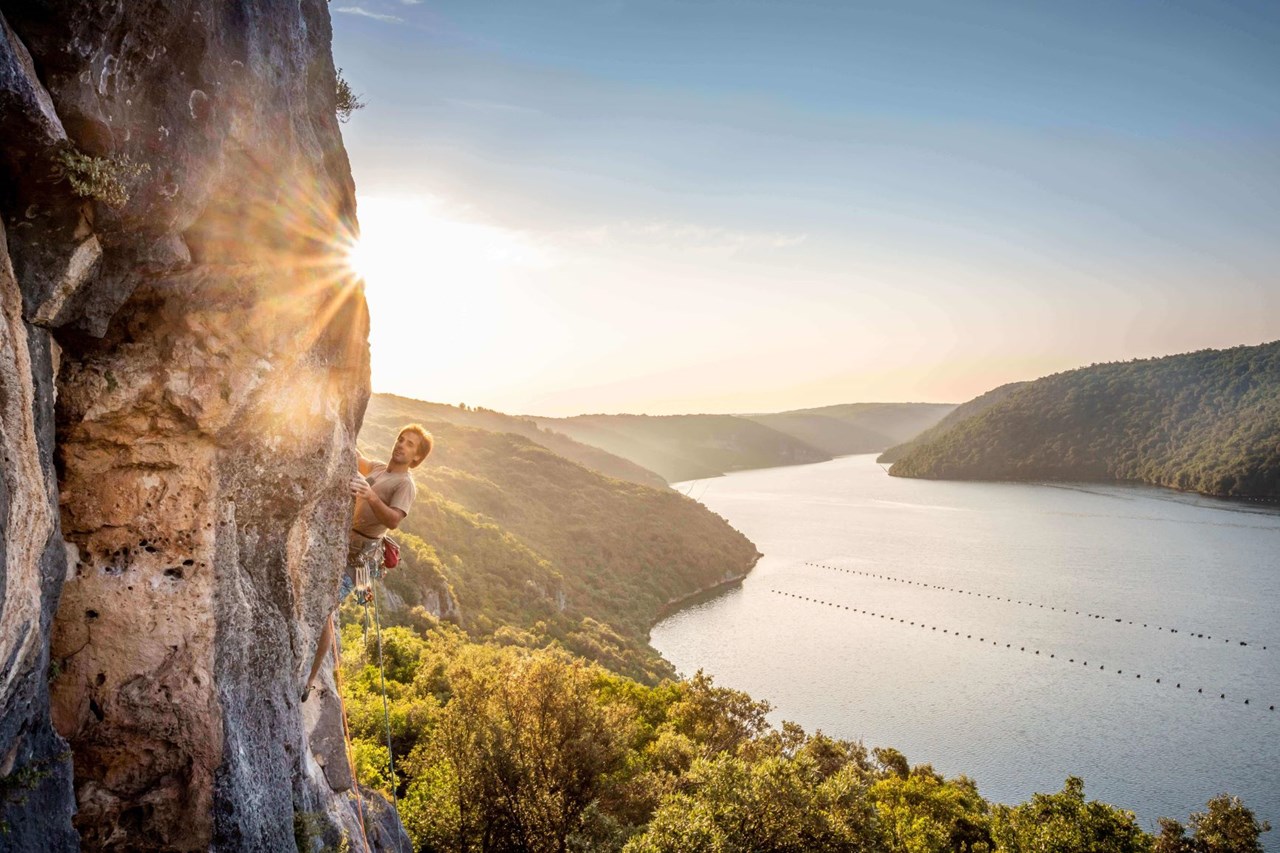 ORGANIZED CLIMBING
Climbing schools are available to all, from the youngest, who fearlessly conquer the heights to adults, regardless of their physical condition, because each person determines his or her own pace.
Guided tours with a certified instructor who will instruct each climber into reaching the summit as successfully as possible, are an excellent opportunity to let yourself go into an adrenaline-filled experience with safe guidance, whilst at the same time getting to know these attractive Istrian landscapes.
The option of equipment rental will provide for the youngest generation enjoyment in the adventure of conquering the "verticals", mastering the secrets of this exciting sport through the climbing school, with all the necessary safety measures and under the watchful eye of an expert instructor.
CONTACT, INFORMATION and MORE CLIMBING SITES
C05 Lim Bay climbing sites